History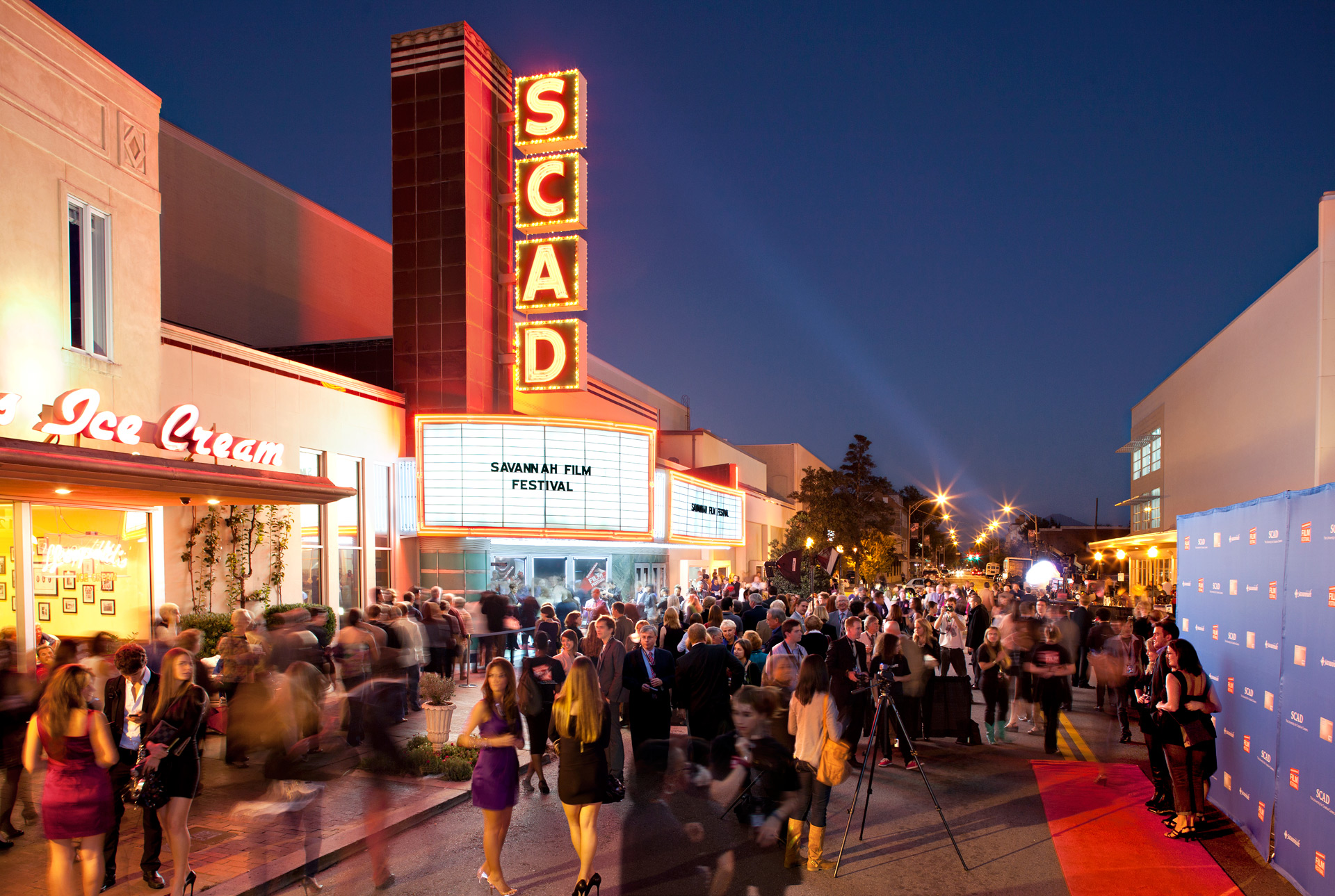 A glimmering, cutting-edge historic landmark on Broughton Street, Trustees Theater harkens back to the golden age of Hollywood while paying homage to the stars of today. As home to the SCAD Savannah Film Festival, the 1,100-seat venue has also played host to the SCAD FASH runway show, performing arts productions, and a myriad of concerts, lectures, conferences, and live performances.
Built in 1946 by Tucker and Howell for the Weis family as part of Savannah's grand theater district, it was considered an engineering marvel at the time. The dazzling neon-lit Art Moderne marquee, with three-quarters of a mile of cathode tubing, lured moviegoers to Savannah's first air-conditioned theater, complete with advanced sound and projection equipment.
Its mid-block location positioned the auditorium parallel to Broughton Street, while streamlined, rounded wall returns and recessed lighting reflected the later phase of Art Deco.
After purchase some 50 years later, SCAD preserved and restored the 16,240-square-foot theater with new seats and interior details. Today, Trustees Theater is equipped with assisted listening devices and accommodates wheelchair seating.